Could you be our next apprentice of the month? Talk to your training officer about it! This November saw Thierry Harvey from Paydens win our apprentice of the month - and well deserved!
Thierry joined us a year into his apprenticeship with little confidence, but over the last few years has grown into a confident and outgoing individual.
He has demonstrated a high level of determination in most of the tasks he has been given. Thierry has taken on a number of important responsibilities here, some of which require working under pressure, meeting tight deadlines and working closely with fellow healthcare workers, to which he has shown a high level of commitment and professionalism. Thierry is considered by all as an important member of the Pharmacy team!
It's great when you hear such positive feedback about a student. Here is why Thierry's Training Officer, Karen nominated him -
Thierry is on his way to complete his Level 2 in Pharmacy apprenticeship. Whilst working with Thierry I have been able to watch him grow in his confidence, knowledge and professionalism within his role to meet the needs of the patients and customers of the community pharmacy. Thierry is able to deal with different queries from patients, customers, and prescribers while not only ensuring he works within the remit of his role, but at times thinking outside of the box to find a solution.
Thierry is based at Paydens Bearsted as a Pharmacy Assistant, working towards his Level 2 in Pharmacy Services NVQ & BTEC Pharmaceutical Science. This is what he thought about his great achievement -
I feel very proud, as it shows my development has been appreciated. I've enjoyed working for Paydens as they are supportive in my education and development. The best parts of my role are working with the Bearsted Pharmacy team who are friendly, helpful and come together to meet the individual needs of the patients and customers.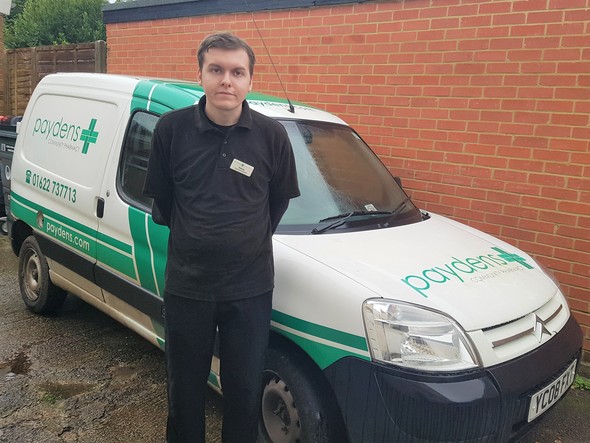 Well done Thierry!
To follow in the footsteps of Thierry, take a look at our apprenticeships page for further information.