We love hearing great stories about our students and Joanna's is no exception. She's a Level 3 in Construction Contracting Operations apprentice with Taylor Wimpey. Could an apprenticeship be for you? Now's the time to decide!
Here is what her Training Officer, Mike Rolfe, had to say on why she was nominated:
Joanna has been an apprentice on the Level 3 in Construction Contracting Operations programme for the last 16 months and has developed in so many ways. She is showing an in-depth understanding of her role as an assistant site manager for Taylor Wimpey but also shown that she has grown academically. She can bring experience of working life into the College environment and can now balance her points of view with this additional knowledge and confidence to back it up further. She has not only developed as a fantastic ambassador for the programme and her company but I wish her the best in what is starting to become a very promising future.
Here is what Joanna thought about being our Apprentice of the Month:
I'm extremely chuffed to be recognised as the apprentice of the month, especially during this tough time. It's really boosted my spirits and given me the get-up-and-go attitude to continue to work hard and complete my Level 3 qualification.
Taylor Wimpey is a FANTASTIC company to work for and they look after their staff, especially through this pandemic.
The best part about working for Taylor Wimpey is the people; everyone is great and all are really committed to their jobs.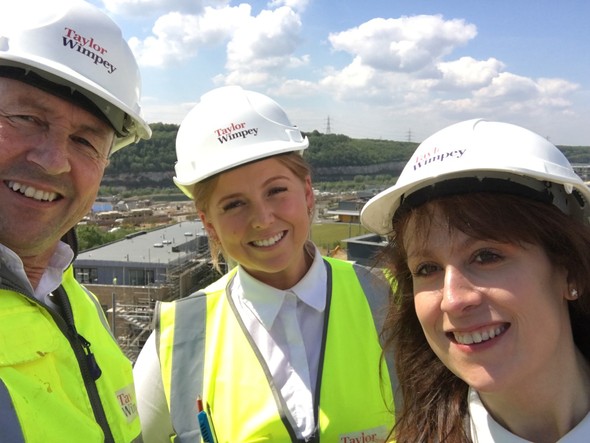 Keep up the fantastic work Joanna!