Level 3 in Site Carpentry apprentice James Vernon is our apprentice of the month for March! Whether you're new to the industry, or just looking to upskill, a Carpentry apprenticeship could be for you! Apply online now.
His training officer Richard Mills said
"James is a progressing apprentice who achieved his Level 2 in Site Carpentry last year at MidKent College.
He is currently approaching his College course, which is the advanced Level 3 in Site Carpentry, with a dedicated and mature attitude.
James currently has 100% attendance and punctuality which is excellent and shows his dedication. He also regularly produces work to a good standard and is keen to learn."
James' employer, JJ Sweeney LTD, said
"James is a hard-working individual who is very motivated to learn and to improve on this craft. he always arrives early , willing to put in the hours and hard-working. Also very well mannered and polite
James said:
"I am enjoying my work and gaining more knowledge of carpentry. I am very grateful for my company to be giving me the opportunity to carry out an apprenticeship with them and appreciative of all of the staff at College that help me to get through my course."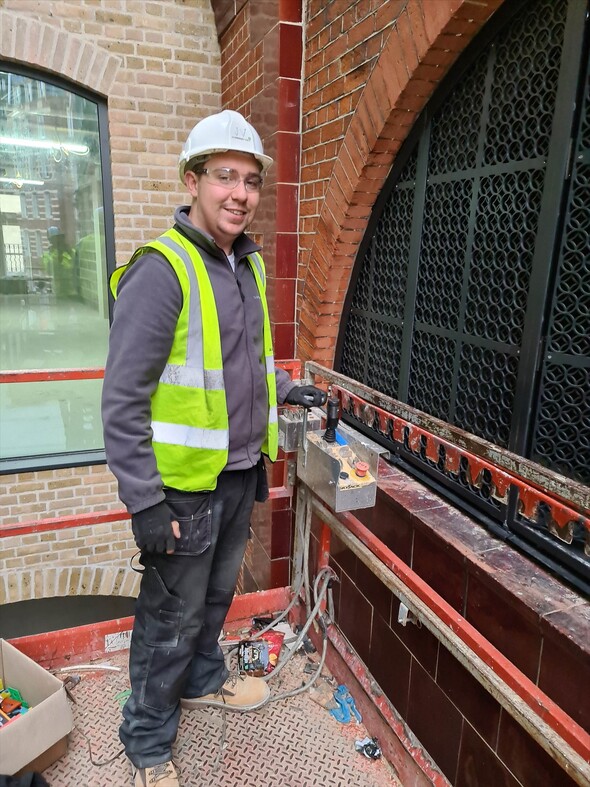 Are you interested in a Carpentry apprenticeship? Or are you an employer looking to offer an apprenticeship? This email address is being protected from spambots. You need JavaScript enabled to view it.!